Hacking Music -
The Habits Of Headliners
Train Yourself, Your Business & Your Mind
---
ACCESS NOW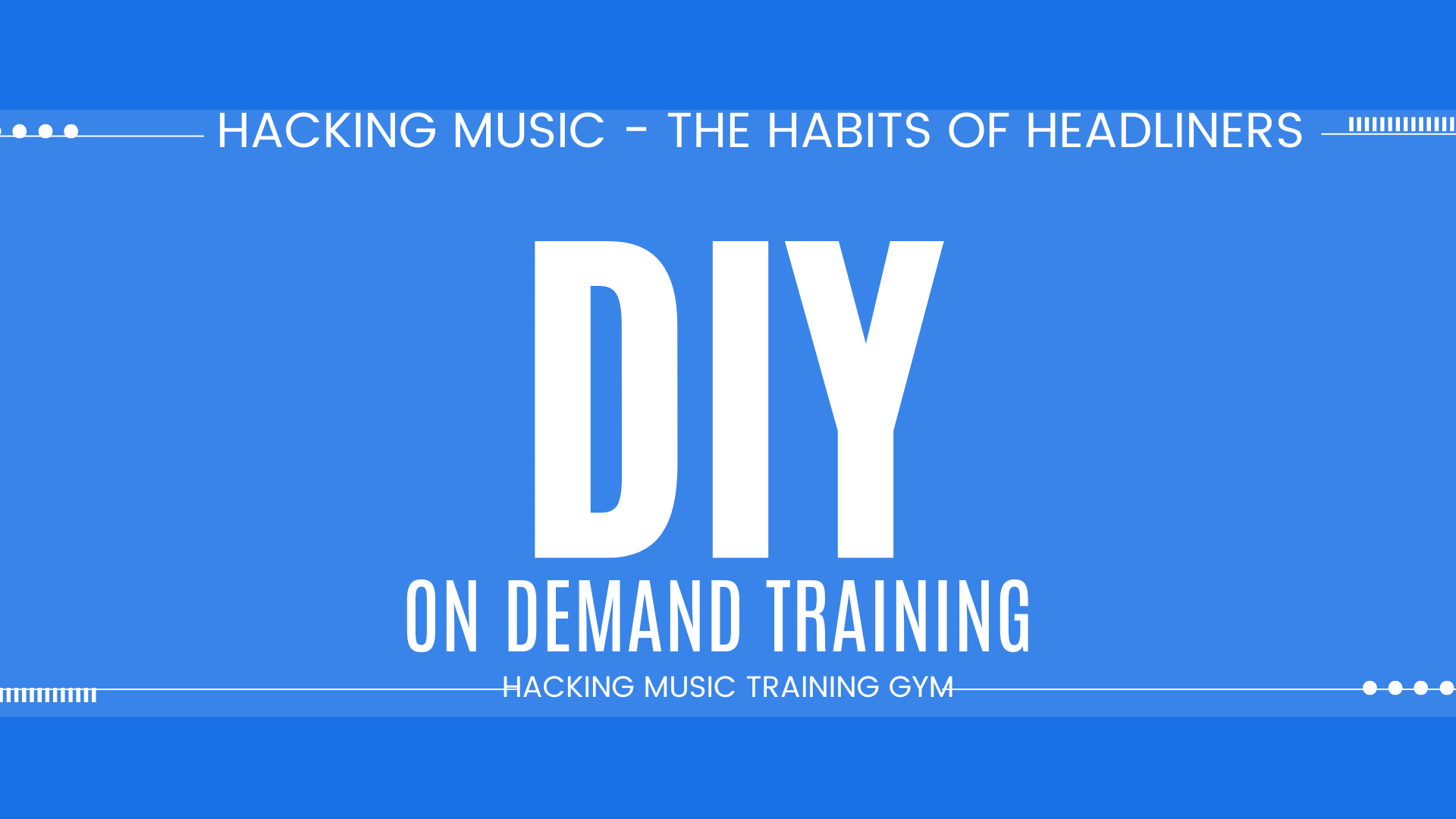 Hacking Music
DIY
[ On Demand - Self Paced ]
Access to the entire video training archive
Printable Hacking Music Field guide workbook
Go at your own speed to strengthen all the core parts of your career.
PART 1: TRAINING

Great artists build on solid foundations. Here we focus on helping artists remove limiting beliefs and "magical" thinking, so that we can build in coming sections.
TRAINING TOPICS
BEST PRACTICE SYSTEMS, PROCESSES & SAAS INTEGRATION
WORKSHOP SESSIONS FOR EACH MODULE